Our Research & Development Department is an Integration of Culinary and Food Science Professional
2 Week Turnaround for FAST NEW Product Launches!
Our R&D department is an integration of Research-and-Development-IQF-Frozen-Sauce-Chipculinary and food science professionals working together to make your next IQF sauce pucks for bag skillet meal, or smoothie drink chips. Our team has 35 years of experience in producing high-quality products through North America and beyond and possesses in-depth knowledge of product performance, function and flavor.

Our turnaround time from sample requests to receiving the new product is usually within two weeks.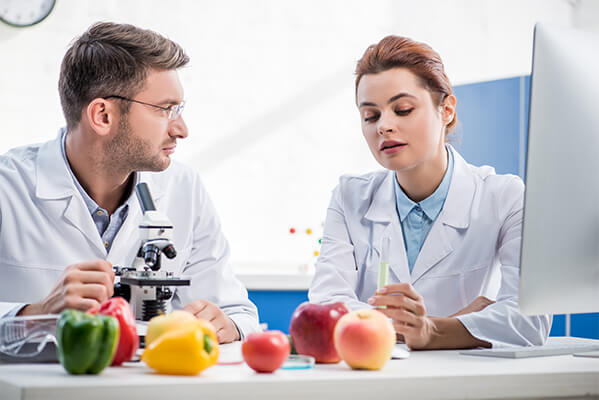 We understand the variances that come with combining of vegetables, proteins, or starches when developing entrees. We ensure that the IQF sauce pucks will create a beautifully plated final product for the end-user by adjusting for the naturally occurring moisture or starches of the product components.

We regularly make our sauces with clean ingredient decks and using all-natural ingredients for foods at Y Not Foods. All of our sauces are customizable to cater to our customer's needs.

All of our ingredients are checked for quality and must have a certificate of analysis before entering the facility. All finished new product is checked again for quality using an accredited third-party laboratory. We pride ourselves on food safety and high-quality standards; nothing is ever shipped to our customers without a clear COA.
Call Us at (608) 742-2494