Y Not Foods is an Innovator of IQF Sauce Chips and IQF Sauce Pellets
Two-Week Sample Turn-Around!
Y Not Foods is an innovator of IQF sauce chips for skillet meals, bowls or trays for the frozen entrée packing community. We have a wide variety of IQF sauce chips for any combination of vegetable, protein or starch products and are able to customize sauce products based on customer needs.

Our unique, patented IQF equipment allows for easy blending of particulates, including materials such as diced proteins, vegetables, and quinoa or rice, directly into the sauce.

Each chip weighs about 6 to 7 grams and measures 1" long ½" wide and 1/4" thick. Packaging is typically in 40# cases for easy handling; however, other sizes can be packed by request.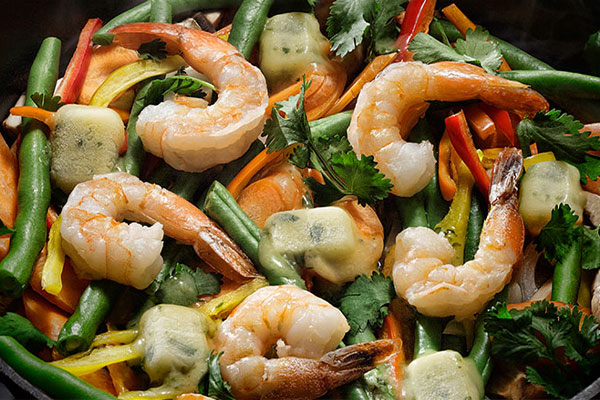 We make a wide variety of sauces and some unique items such as steel cut rolled oat oatmeal in chips, easy to handle and pack on your bag, bowl or tray line. We have other products like creamed spinach, mashed potatoes for shepherd's pie, grits for a quick snack, or offering chips as home meal preparation sauce base for the end user.

Our IQF sauce pellets provide the benefits of easy handling, packaging, and long-term storage capabilities. Items like cheese dips, or others are easy to assemble at your facility using these unique sauce chips. Additionally, the IQF process allows Y Not Foods to easily develop products using high-quality and all-natural specialty ingredients.

Our capabilities and ability to customize our formulations based on customer requests are endless. The Y Not Foods R&D team also excels at reverse engineering a favorite brand sauce for the private label industry. We have thousands of formulations and a highly skilled development team. Below is a short list of examples of the types of sauces we have developed in the past.

Just ask us for a sample and we will usually be able to turn it from concept to testing within two weeks!
Call Us at (608) 742-2494